Inception date 31st March 2004
Investment Objetive
Long term capital appreciation in real terms in Euros. Seeks higher risk adjusted returns (Sharpe ratio) than Euro government bonds (Barclays series Euro Gov 7-10 yr BOND Index). Strong emphasis on capital protection.
Fees
Management: 0.5% of assets and 7.5% of annual performance.
Custody: 0.055%
Custodian
BNP Paribas Securities Services
Codes
ISIN: ES0116567035
BLOOMBERG: MSCXVDI SM
Asset Allocation
Fixed income exposure (0-100%), no more tan 20% invested in high-yield. Exposure to equities is limited to a máximum of 40% of assets. Reference currency: Euro. Currency exposure limited to 20% of assets.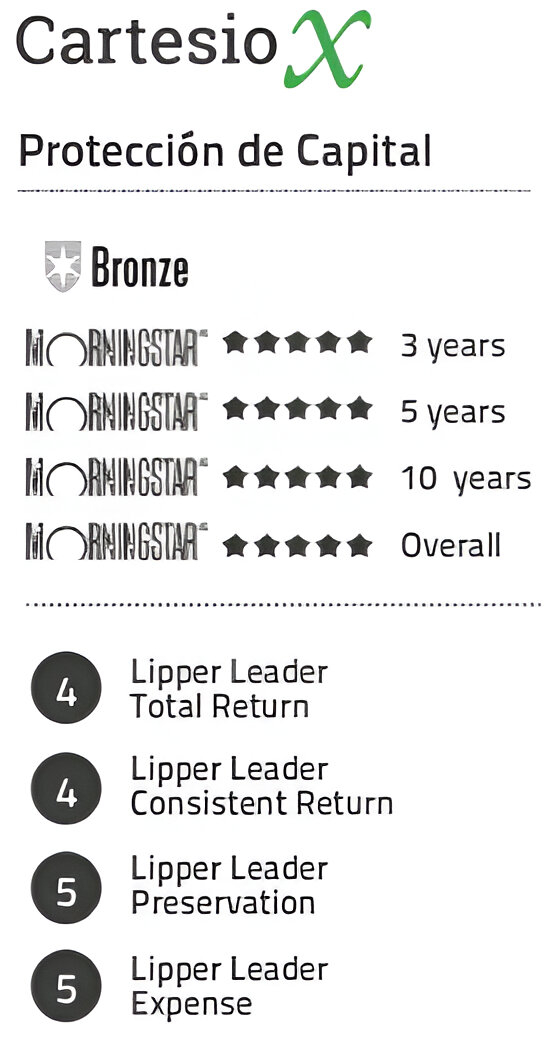 Returns-Risk
Date: 30 Marzo 2023
RETURN (P.A.)
3 years
5 years*
10 years*
Since Inception*
Cartesio Equity
0,1%
0,3%
2,3%
3,5%
European Equities (MSPE)
-6,4%
-2,4%
1,3%
3,0%
VOLATILITY
3 years
5 years*
10 years*
Since Inception*
Cartesio Equity
7,0%
5,6%
4,5%
4,0%
European Equities (MSPE)
6,9%
5,8%
5,1%
5,0%
SHARPE RATIO
3 years
5 years*
10 years*
Since Inception*
Cartesio Equity
0,09%
0,13%
0,54%
0,63%
European Equities (MSPE)
-0,85%
-0,33%
0,30%
0,42%
Get to know the other Cartesio Funds