Inception date 31st March 2004
Investment Objetive
Long term capital appreciation in real terms in Euros. Seeks higher risk adjusted returns (Sharpe ratio) than European Equities represented by the MSCI Pan Euro Index. Willingness to forego potential returns in order to give an adequate capital protection.
Fees
Management: 0.75% of assets and 7.5%
of annual performance.
Custody: 0.055%
Custodian
BNP Paribas Securities Services
Codes
ISIN: ES0182527038
BLOOMBERG: MSCYACC SM
Asset Allocation
Total flexibility in equity exposure (0%-100%). Equity exposure through a limited number of stocks. Maximum of 40% in non European stocks. Maximum 20% net exposure in non Euro currencies.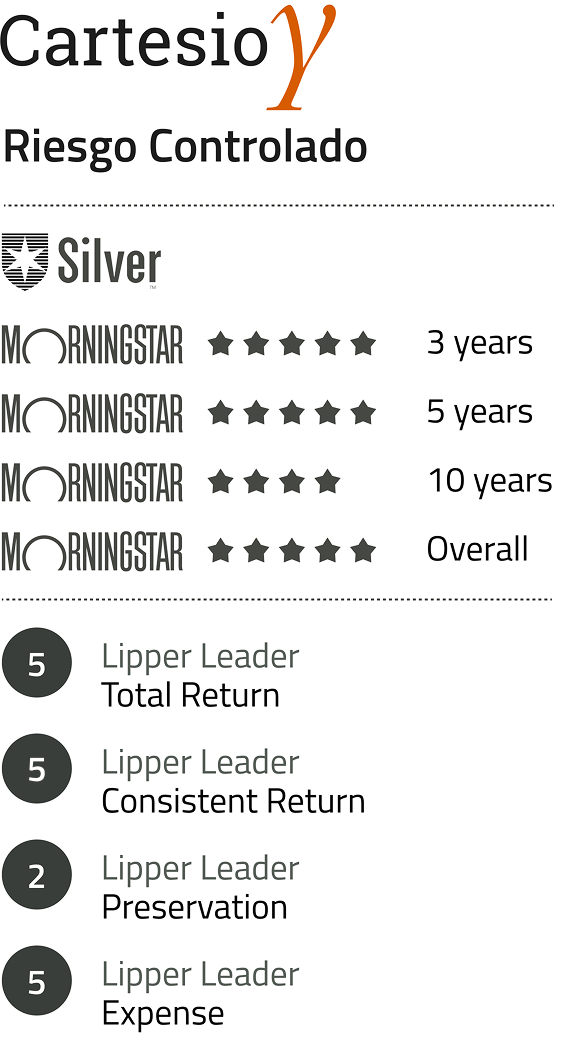 Returns-Risk
Date: 30 Marzo 2023
RETURN (P.A.)
3 years
5 years*
10 years*
Since Inception*
Cartesio Equity
0,5%
1,2%
4,5%
4,7%
European Equities (MSPE)
4,2%
5,2%
7,3%
6,2%
VOLATILITY
3 years
5 years*
10 years*
Since Inception*
Cartesio Equity
16,7%
13,6%
11,5%
11,0%
European Equities (MSPE)
20,9%
17,8%
16,8%
18,8%
SHARPE RATIO
3 years
5 years*
10 years*
Since Inception*
Cartesio Equity
0,06%
0,12%
0,41%
0,34%
European Equities (MSPE)
0,23%
0,32%
0,41%
0,34%
Get to know the other Cartesio Funds